The Avengers: Age of Ultron Teaser Trailer and Poster are Here
On the wake of the online leak of the first Avengers: Age of Ultron teaser trailer, Marvel Studios has released an official version, and the first teaser poster.
First Official Avengers: Age of Ultron Photos
Entertainment Weekly recently revealed the first official stills of upcoming Avengers: Age of Ultron, along with the cover of their SDCC issue, featuring a first look at Ultron.
First Official Guardians of the Galaxy Still
James Gunn posted in his official Twitter account the first official image from Guardians of the Galaxy, the Marvel Studios movie coming August 2014 in the USA. Disney also released the first official synopsis for the movie.
First The Amazing Spider-Man 2 Trailer
Sony Pictures has released in their official YouTube account the first trailer for The Amazing Spider-Man 2, featuring more than a few surprises for the movie coming May 2014 in the USA.
New Thor: The Dark World Trailer
Marvel has released its latest trailer for Thor: The Dark World, the latest film in Phase Two of the Marvel Cinematic Universe. Are you excited to see a sequel for the God of Thunder?
Discussing a Possible X-Force Film
A solid source has confirmed that an X-Force movie is in the early stages of development. A number of movies have reached this stage of discussion, but will X-Force have a sufficiently broad appeal to make it into theaters?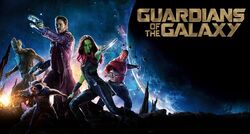 Three's a Crowd in GotG
Spoiler Alert. We've got news about which evil-doers will likely appear in the upcoming Guardians of the Galaxy film. Click to read more, but don't say I didn't warn you!
Has Iron Man Been Recast?
Avengers was a critically acclaimed blockbuster and Robert Downey Jr. clearly played a key part of that success. Avengers 2 and 3 were officially confirmed by Marvel Studios, but RDJ's name was strangely missing from all announcements. Have the iconic iron boots been filled by new feet?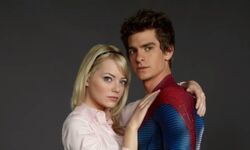 Amazing Spider-Sequels? Already?
Before filming of The Amazing Spider-Man 2 has wrapped, we get news of sequels 3 and 4. Is Sony getting ahead of itself with issuing orders for sequels before the success of its predecessors? Let's hope that #2 goes off without a hitch, securing the way for #3 and #4!
Reilly Joins Guardians of the Galaxy
A movie which has no shortage of talent has snagged another big name. John C. Reilly will join Benecio Del Toro, Chris Pratt and others in Marvel's cosmic saga, in summer of 2014. Read on to find out who he'll play!